Lent 2021 Weekday Bible Readings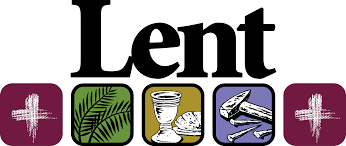 Do not read every word of every reading unless that is a help to you. What  is more likely that some of the readings will grab you more than others: perhaps some verses from the Psalm and part of the word of the prophet, or a few of the verses from the Gospel. Choose what works for you. Some find that a single verse is enough to inspire for several days. 
The sequence of readings includes some texts which offer inspiration and comfort; others invite us into places of darkness and pain. This is because, symbolically, they invite us along the path of the cross. We follow the  Stations of the Cross along the Via Dolorosa – the Way of Grief. Even in the texts which are heavy and dark, look for the kindness of the Presence of  God. It is always there – sometimes we just have to search for it. This is  especially true as we get closer to the Holy Week and to the Passion of the Lord. 
Ash Wednesday
Joel 2.1-2, 12-17; Psalm 51; Matthew 6.1-6, 16-21
Thursday 18th February: Deuteronomy 30.15-end; Psalm 1; Luke 9.22-25
Friday 19th: Isaiah 58.1-9; Psalm 51.1-5, 17-18; Matthew 9.14-15
Saturday 20th: Isaiah 58.9-14; Psalm 86.1-7; Luke 5.27-32 
Lent Week 1
Monday 22nd: Leviticus 19.1-2, 11-18; Psalm 19.8-15; Matthew 25.31-end
Tuesday 23rd: Isaiah 55.10-11; Psalm 34.4-6, 21-22; Matthew 6.7-15
Wednesday 24th: Jonah 1.1-10; Psalm 51.1-5, 17-18; Luke 11.29-32
Thursday 25th: Esther 4.1-5, 12-14; Psalm 138; Matthew 7.7-12
Friday 26th: Ezekiel 18.21-28; Psalm 130; Matthew 5.20-26
Saturday 27th: Deuteronomy 26.16-19; Psalm 119.1-8; Matthew 5.43-48 
Lent Week 2
Monday 1st March: Daniel 9.4-10; Psalm 79.8-11; Luke 6.36-38
Tuesday 2nd: Isaiah 1.10, 16-20; Psalm 50.7-15; Matthew 23.1-12
Wednesday 3rd: Jeremiah 18.18-20; Psalm 31.4-5, 14-18; Matthew 20.17-28
Thursday 4th: Jeremiah 17.5-10; Psalm 1; Luke 16.19-31 
Friday 5th: Genesis 37.3-4, 12-13, 17-28; Psalm 105.16-22; Matthew 21.33-46
Saturday 6th: Micah 7.14-15, 18-20; Psalm 103.1-4, 9-12; Luke 15.1-3, 11-32
Lent Week 3
Monday 8th: 2 Kings 5.1-15; Psalm 42; Luke 4.24-30 
Tuesday 9th: Daniel 3.25, 34-43; Psalm 25.3-10; Matthew 18.21-35
Wednesday 10th: Deuteronomy 4.1, 5-9; Psalm 148; Matthew 5.17-19
Thursday 11th: Jeremiah 7.23-28; Psalm 95; Luke 11.14-23 
Friday 12th: Hosea 14.2-10; Psalm 81.6, 8-14; Mark 12.28-34
Saturday 13th: Hosea 5.15-6.6; Psalm 51.1-2, 17-end; Luke 18.9-14 
Lent Week 4
Monday 15th: Isaiah 65.17-21; Psalm 30.1-5, 8, 11-end; John 4.43-54
Tuesday 16th: Ezekiel 47.1-9, 12; Psalm 46.1-8; John 5.1-3, 5-16
Wednesday 17th: Isaiah 49.8-15; Psalm 145.8-18; John 5.17-30
Thursday 18th: Exodus 32.7-14; Psalm 106.19-23; John 5.31-47
Friday 19th: Jeremiah 26.8-11; Psalm 34.15-end; John 7.1-2, 10, 25-30
Saturday 20th: Jeremiah 11.18-20; Psalm 7.1-2, 8-10; John 7.40-52 
Lent Week 5
Monday 22nd: Joshua 2.1-14; Psalm 23; John 8.1-11 
Tuesday 23rd: Numbers 21.4-9; Psalm 102.1-3, 16-23; John 8.21-30
Wednesday 24th: Daniel 3.14-20, 24-25, 28; Daniel 3.52-56; John 8.31-42
Thursday 25th: Genesis 17.3-9; Psalm 105.4-9; John 8.51-59 or
Thursday 25th is also the Feast of the Annunciation of the Lord: Isaiah 7.10-14; Psalm 40.5-11; Luke 1.26-38
Friday 26th: Jeremiah 20.10-13; Psalm 18.1-6; John 10.31-42 
Saturday 27th: Ezekiel 37.21-28; Psalm 121; John 11.45-56