Welcome to Saint Oswald's Church
Welcome the website and blog of Saint Oswald's Church, Knuzden. St. Oswald's is a warm and friendly church that worships in the Sacramental tradition. We hope you enjoy this site .
Almighty God,
as your kingdom dawns,
turn us from the darkness of sin to the
      light of holiness,
that we may be ready to meet you
in our Lord and Saviour, Jesus Christ.
A service of Daily Prayer is available here…
Click here for the designated readings and prayers for this week.
St. Oswald's is open for private prayer 9.30am -10.30am each Sunday of lock down
During this period of Coronavirus (excepting lock down), a Sunday morning service is being held at church 10am every week. It is a short Holy Communion service with provision for children. If you are happy to come to church we look forward to seeing you!
In the meantime, we also post a national or Diocesan Church of England Sunday Service from 9am onward each week and a sermon by the Vicar or a colleague at 2pm all on our Blog.
People are welcome to spend time in the Church garden where there are benches. Please, keep to social distancing rules.
Further news is available on the St. Oswald's Church Facebook page.
You may be interested in Reflections for Daily Prayer which is available as either an Android or Apple app (use the links below). Alternatively, it can be purchased in book form here. Reflections is enjoying a growing number of regular readers.
Click Here for a list of the worship, reflection and prayer apps offered by the Church of England
A prayer during the pandemic
Keep us, good Lord, under the shadow of your mercy. Sustain and support the anxious, be with those who care for the sick, and lift up all who are brought low; that we may find comfort knowing that nothing can separate us from your love in Christ Jesus our Lord. Amen.
Click here for more prayers during Coronavirus
Please email stoswaldsknuzden@outlook.com if you would like prayers to be said for yourself, a friend or a relative.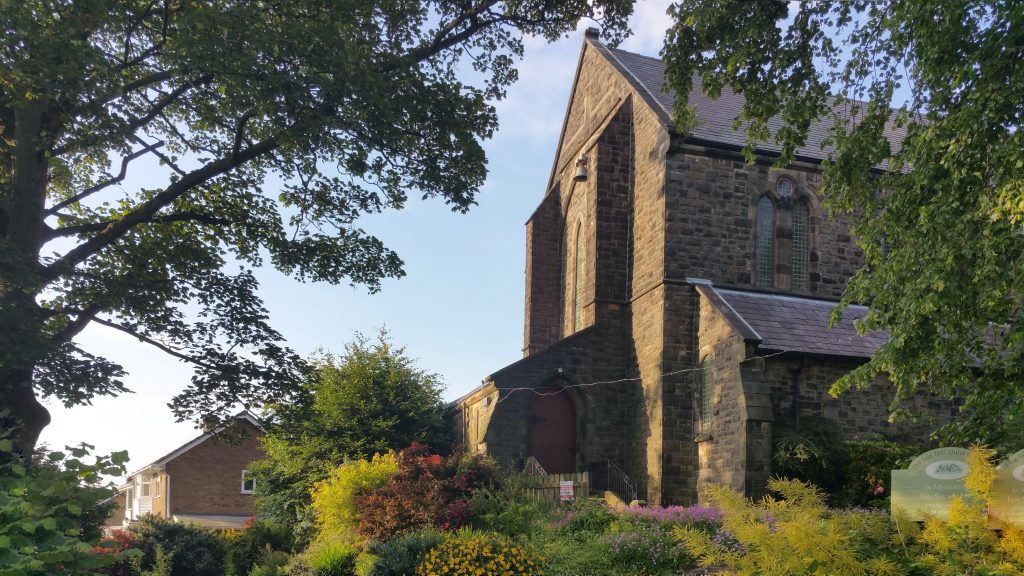 If you need help
If you need help or food contact either:
Hyndburn Hub
Ring 01254 388111 or email enquiries@hyndburnbc.gov.uk
Blackburn with Darwen Hub
Ring 01254 588111 9am – 5pm Mon to Fri 9am – 12pm Sat & Sun